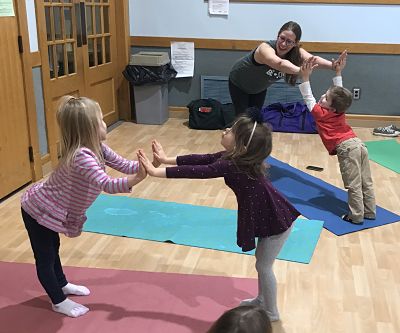 The Yoga program is designed to educate the whole child with an integrative approach that addresses brain and body in a seamless fashion. Each week the children will have fun with Nicole Crosby, our YogaKids© Specialist, while building confidence and self-esteem. Every class is comprehensive and will integrate music, movements, poses and non-competitive games.
SIGN LANGUAGE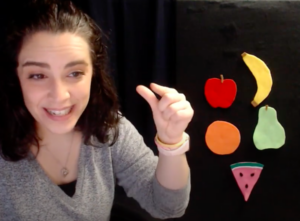 Early sign language instruction promotes cultural awareness and literacy skills, in addition to enhancing vocabulary and creative thinking. Our classes include a weekly half hour visit with Stephanie Bowlin, who uses songs books, and props to teach American Sign Language
Library Outreach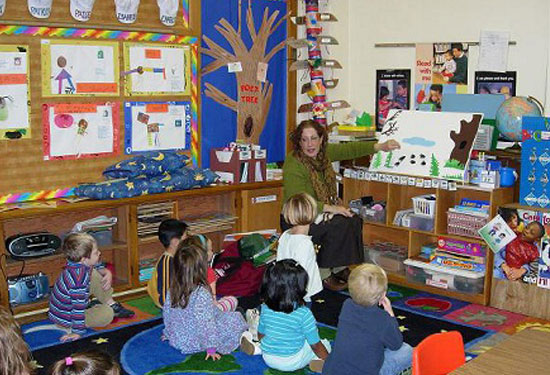 The children look forward to our visit each month from Ms. Wendy Simon, Shaker Heights Public Library's Early Literacy Specialist. Wendy shares a few favorite stories and flannel boards and provides a bag of books for each classroom.