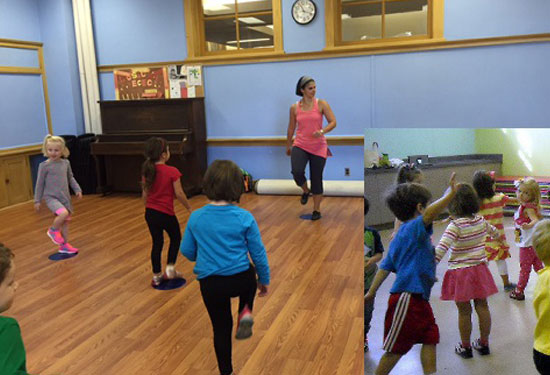 Music supports self-expression, cooperative play, creativity, emotional well- being, and development of social, cognitive, communication, and motor skills. Our classes include a weekly visit with our Music & Movement Specialist, Beth Szpak, who incorporates dance, recorded music, and rhythm instruments to support creative movement.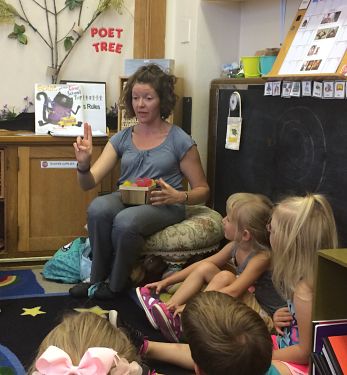 Early sign language instruction promotes cultural awareness and literacy skills, in addition to enhancing vocabulary and creative thinking. Our classes include a weekly half hour visit with Karen Schiller, who uses songs books, and props to teach American Sign Language
Library Outreach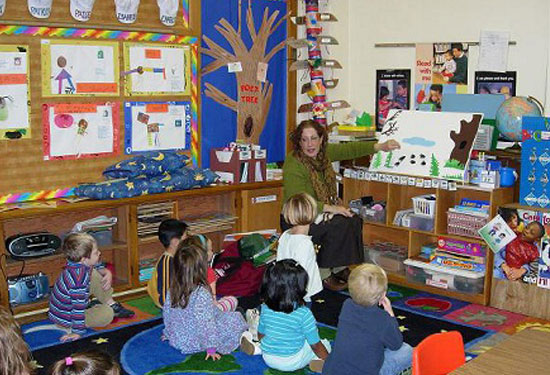 The children look forward to our visit each month from Ms. Wendy Simon, Shaker Heights Public Library's Early Literacy Specialist. Wendy shares a few favorite stories and flannel boards and provides a bag of books for each classroom.